Poet Rachel McKibbens' website: Creepy yet charming. Like your uncle Phil.
Tuesday, September 8, 2009
Hello, internet-land. I'm making my debut here on Bulletproof Tiger, showing you guys one of the most amazing poets still breathing. I'm also shamelessly plugging the website I designed for her, but so what? You don't come here for the class.
Her name's Rachel McKibbens, and she's been on Def Poetry Jam (for two different seasons) as well as the slam poetry documentary War of the Words. Her poems are the bedtime stories you should be glad weren't read to you as a child, each one a car crash you can't look away from. Even aside from the amazing poetry, she's a mother of five with fully inked sleeves, a tear drop tattooed beneath her eye, and "Book Worm" on her knuckles. If you're not in love at this point, you're lying.
Don't believe me? Listen for yourself:
Central Park, Mother's Day (right click to download)



Visit her website here: RachelMcKibbens.com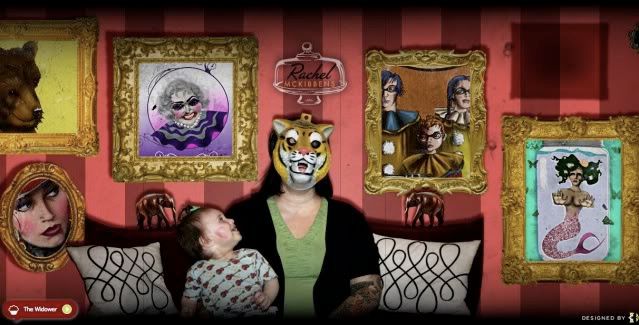 Labels: features